Here's a brief review of Tamarack Resort and Valley County real estate activity year to date. Please feel free to contact the Tamarack Realty team for more details or with any questions.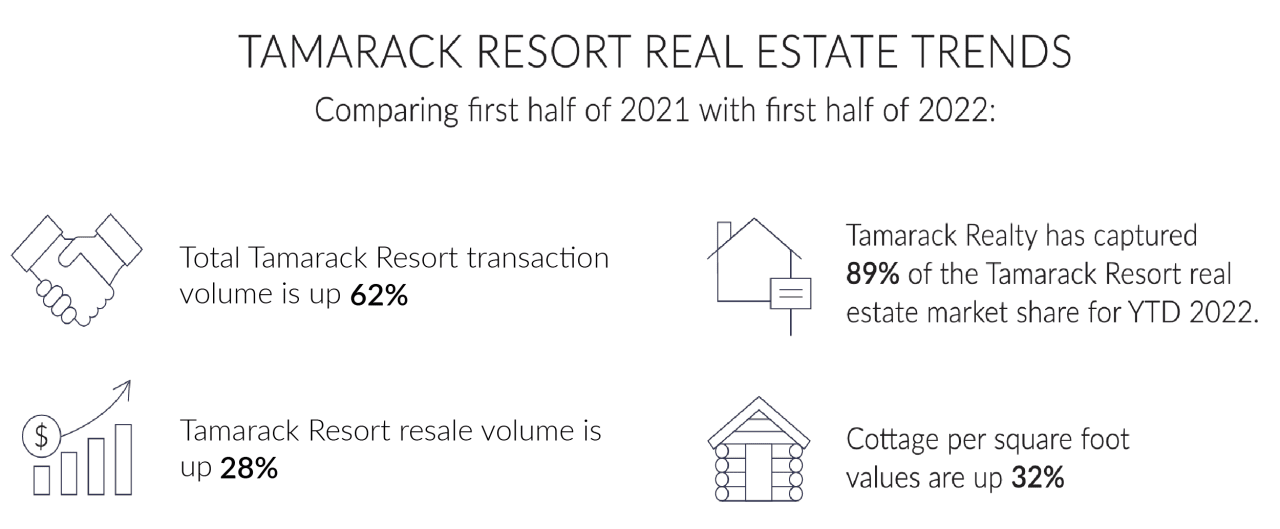 Tamarack Resort Real Estate Trends:
Increased Transactions and Yields
At Tamarack Resort, prices continue on a path of upwards trajectory while the number of sales transactions have also been increasing. Year to date, total sales transactions are up 62% compared to last year. If we remove new construction Village condominiums from the tally in both years, we are still seeing a 28% increase in resale transactions. Prices are also pushing to new levels. The average per square foot sale for a lot during the first half of this year was 22% higher than last year. Similarly, cottages have seen a 32% increase in per square foot value over last year.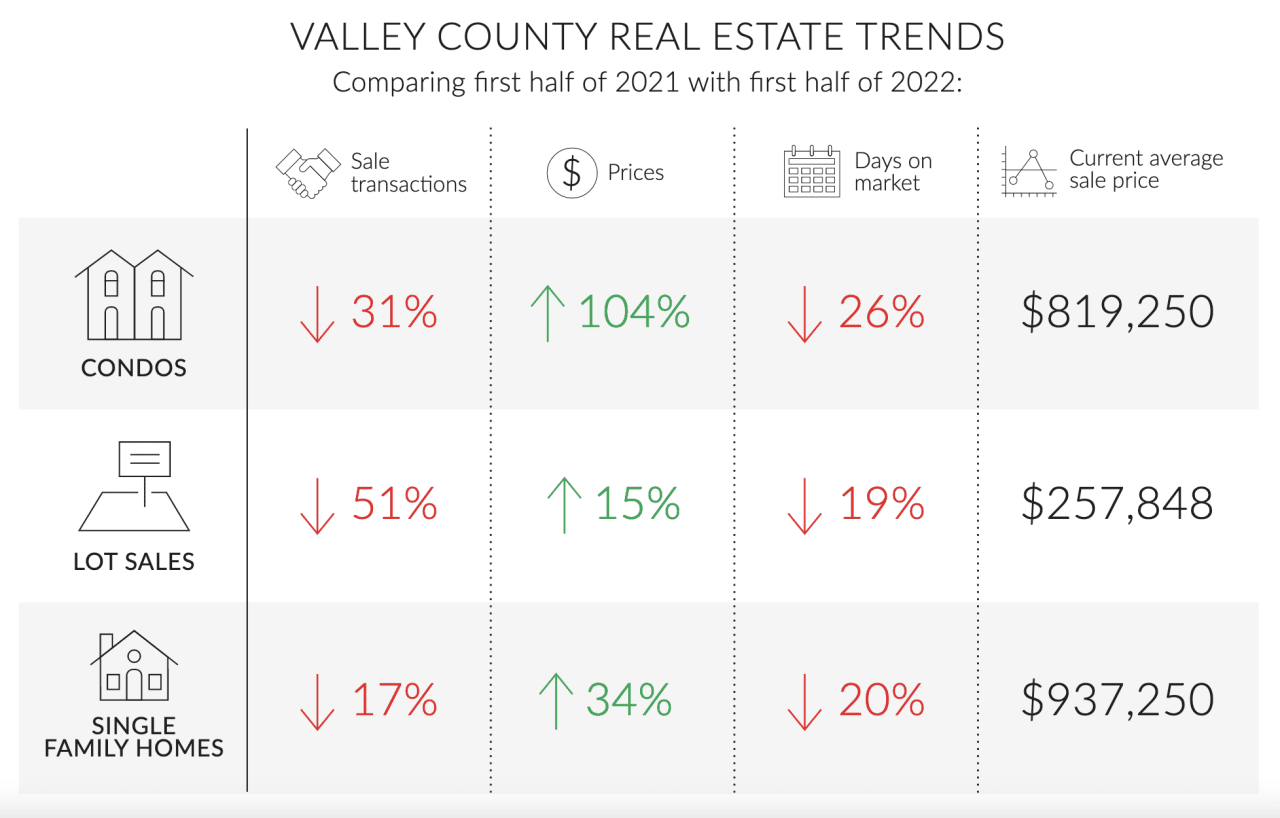 Valley County Real Estate Trends:
Reduction in Sales, Increase in Prices
Across Valley County, inventory still remains low. The volume of sale transactions for the first half of 2022 has slowed as compared to the first half of last year; however, the sales pace has increased and properties are spending less time on the market waiting for an offer to be procured. The light inventory coupled with the consistent demand has kept pressure on prices, with average sale prices for condos, lots, and single family homes significantly higher this year versus last year.

Rising Interest Rates and Real Estate
We are often asked what we anticipate 3Q and 4Q 2022 real estate trends will look like in light of rising interest rates. First, it is important to note that rates are still historically quite low. Second, it is worth noting that the typical Tamarack Resort real estate buyer is a high net worth, investor-savvy individual. This buyer profile group often views real estate as one of the most reliable investments. According to , "real estate investments have the characteristic of performing well in a rising rate environment. In particular, income-generating real property and multifamily have historically...shown a greater ability to grow net income during expansionary periods than securities and other assets."