Real estate in Salt Lake City is booming, and home prices have been increasing steadily for years with no sign of slowing down. With the high cost of living in Utah's capital city, many Salt Lake City residents are looking for alternative ways to invest in property. One solution is to invest in Idaho real estate.


Salt Lake City, Utah
, is a popular destination for real estate investors due to its diverse offerings, affordable prices, and vibrant economy. With its location near many ski resorts and outdoor recreation opportunities, the city is particularly attractive to those looking for second homes or vacation properties. Yet, savvy Salt Lake City investors know that Idaho is an even better value for those looking to invest in real estate. Idaho offers investors a variety of benefits that make it a top choice for Salt Lake City residents. Here's why Salt Lake City residents prefer Idaho real estate investment properties:
Lower home prices
Idaho offers real estate investors lower home prices than Utah and other nearby states. This is a substantial saving, especially compared to the median home prices in Salt Lake City, allowing investors to often find luxury homes at lower prices and with larger lots and higher-end features. More affordable home prices provide a less expensive opportunity for real estate investors looking to get a return on their investment without breaking the bank. Moreover, Idaho is also known for having generous tax incentives for investors, making it even easier to profit from your real estate investments.
Population growth
Idaho has seen a steady increase in population growth in recent years, especially in cities like Boise, Coeur d'Alene, and Idaho Falls, providing an excellent opportunity for real estate investors to capitalize on the rising demand for housing. This population growth is attractive to real estate investors because it allows for a more stable market with a larger pool of potential buyers and tenants. As the population grows, so do the businesses and industries in the area, creating even more opportunities for real estate investments. And with an influx of new residents, potential investors can be sure that there will always be a demand for their properties.
A vacation home option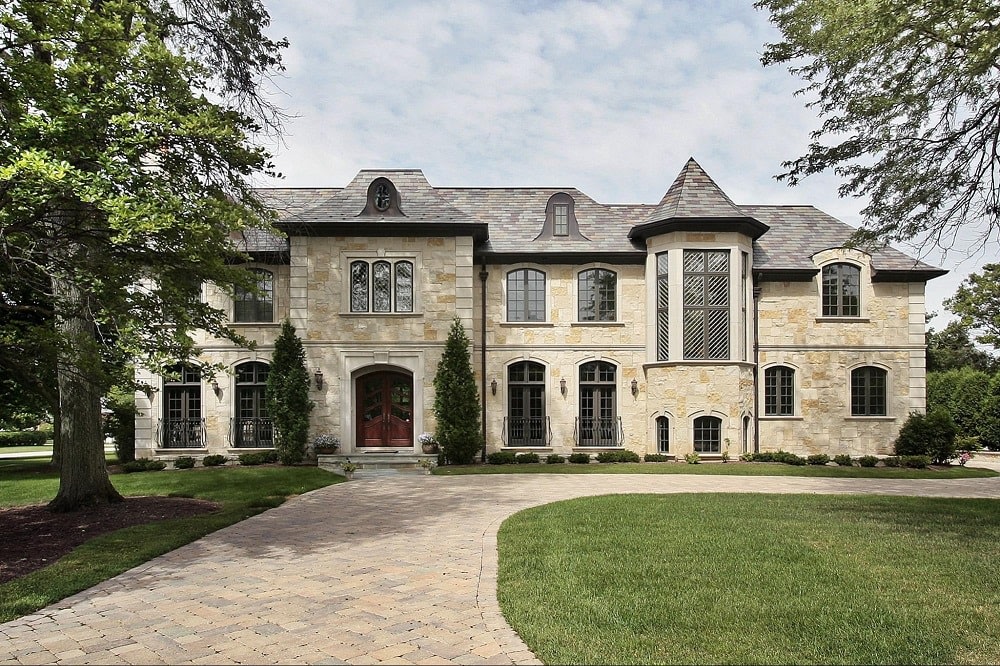 When you invest in a real estate property, there are benefits to finding a home in another city or state. Depending on how you intend to use your investment property, there is potential for personal use while it is not being rented. It can be highly convenient to own property in other areas. With Idaho being relatively close to Salt Lake City, it makes for an easy and convenient weekend getaway to escape from the hustle and bustle of the city. And with the lower home prices, it is often more cost-effective to purchase an investment property that can also be for personal use, especially if you want to frequent the area.
More investment opportunities
Idaho offers various investment opportunities in multiple sectors, allowing investors to diversify their portfolios and maximize their returns. There are many equitable real estate investments, from residential and commercial properties to agricultural land. Investors can also access tax breaks, such as the
Idaho Opportunity Zone Program
, which provides tax incentives for investments in certain rural or underserved areas. With its low cost of living and numerous investment opportunities, Salt Lake City residents find that investing in Idaho provides attractive financial benefits. Salt Lake City is thriving but provides limited investment opportunities in tight city limits. While many communities in Idaho are within driving distance from Salt Lake City, there are also areas beyond that have thriving communities and investment opportunities in residential and commercial districts.
Home values are surging
Real estate investments in Idaho are an excellent opportunity for investors to see their values increase in the long term. Not only do investors benefit from lower home prices and tax incentives, but they can also rest assured that their investments will appreciate over time due to Idaho's robust economy. With an influx of new businesses, increased population growth, and a thriving agricultural sector, Idaho offers a diverse and growing housing market. This makes it the perfect place to invest in real estate, especially on long-term commitments that can substantially increase in value over time.
Technology economy
In addition to its vital agricultural and tourism sectors, Idaho is also home to a thriving technology-based economy. This is beneficial for real estate investors, as tech businesses often require more space, meaning there is a higher demand for commercial properties. Furthermore, tech companies tend to bring in an educated and high-income workforce, increasing demand in the residential sector, as well. This has increased property values throughout the state, making Idaho a preferred option for real estate investors looking to maximize their returns and create long-term wealth.
Explore Idaho real estate
Working with a professional real estate agent is the best way to find suitable investment properties in Idaho. They have the knowledge and experience to guide investors through the process and help them find the best deals. By consulting a real estate agent, investors can be sure they are getting the most bang for their buck when purchasing a property. Moreover, working with an agent can help investors evaluate the potential risks and rewards associated with each investment, enabling them to make informed decisions that ultimately lead to long-term financial success. Buying and selling can be a complex process, and there are additional considerations when purchasing property in another state. An expert realtor experienced with Idaho and Utah markets can help investors navigate local regulations and avoid common pitfalls.


Tamarack Realty
is a team of Idaho real estate agents and the exclusive agency for Tamarack Resort. Tamarack Realty has expert knowledge of the resort community and surrounding areas to help Salt Lake City investors and sellers understand the process and make critical decisions. The team is passionate about real estate and provides detailed services to help clients find their dream homes in the resort. Check out the
home sites
in Tamarack Resort and contact Tamarack Realty to find the perfect investment opportunity.