Selling your home is often a long and confusing process filled with challenges and difficulties. While most home sellers dream of a stress-free sale, if they do not get the help they need, that dream will never become a reality. Fortunately, following a few home selling tips and working with the right real estate team can help ease the process of putting your house on the market.
Located ninety miles north of Boise,
Tamarack Resort
is a ski resort nestled in the gorgeous Idaho mountain scenery. This master-planned, all-season resort town offers plenty of outdoor activities for any age and interest. In the summer, residents enjoy mountain biking, hiking, whitewater rafting, and ziplining. Winter brings over 1,000 skiable acres of snow for snowboarders and skiers. Since former President George W. Bush stayed in Tamarack in 2005, people have been flocking to the area interested in Tamarack real estate, making now a great time to sell your home.
Here is an ultimate guide for selling your Tamarack Resort home as put together by seasoned real estate agent
Dawn Beckman
of Tamarack Realty.
Don't overprice your home
Photo courtesy of Shutterstock
One of the biggest mistakes people make when putting their home on the market is pricing their property too high. While maximizing your profits by setting a high price may seem tempting, doing so will turn away prospective buyers. The less interest you have in your home, the longer it might take to sell, so you want to attract as many potential buyers as possible. Additionally, overpricing your home leaves room for negotiations, which will not only prolong the home selling process but may also ultimately lower your potential profits.
In order to accurately price your home,
NerdWallet
advises doing some research and checking nearby comparable properties, known as "comps." These similar homes share comparable characteristics as your home and will give you a better idea of what price you should list your house for. Your Tamarack Resort real estate agent can perform a comparative market analysis to give you a better idea of how your home stacks up and how you should price it.
Declutter and properly stage your home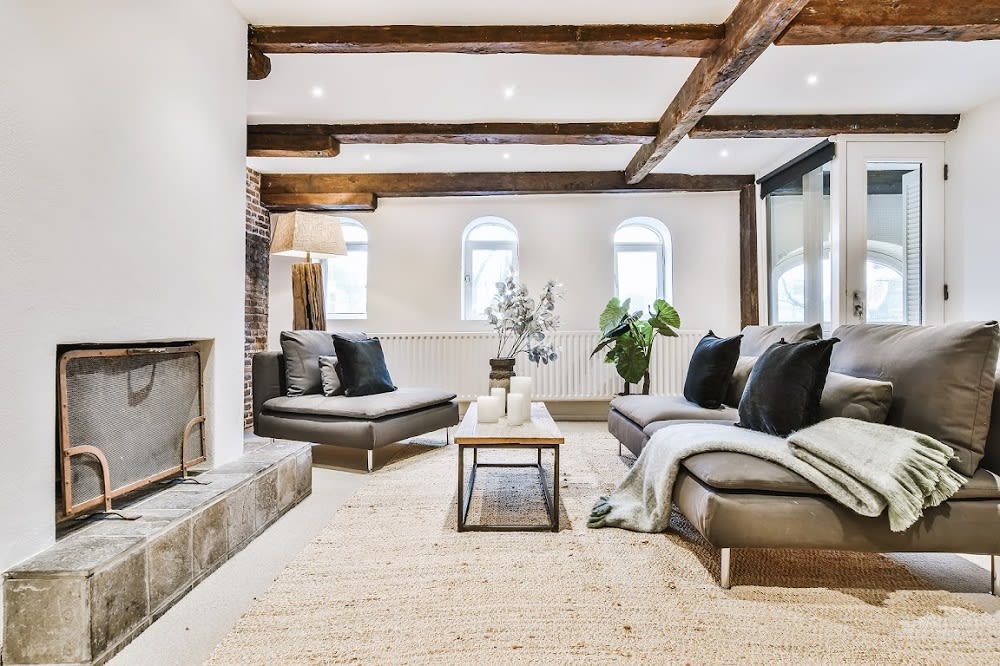 Photo courtesy of Shutterstock
Another important home selling tip is to declutter your property and properly stage the home. Appearance is crucial, and first impressions are everything in the world of real estate. If your house is a mess, then it may signal to buyers that you haven't taken care of the property. This will turn away buyers left and right.
To declutter your home, remove anything and everything that does not belong. Of course, this includes all messes and piles of junk, including clutter on the countertops, in closets, and on floor space. However, it should also extend to personal items and photos. Buyers don't want to see your latest trip to Disneyland or the Bahamas. They want to be able to envision themselves living in the property. How can they do that if they're constantly reminded another family lives in the home at every turn?
When staging your home, take a minimalist approach, which means sticking to a neutral, adaptable style with limited decor and furniture that creates a blank slate for buyers to envision their own style. It is, however, a good idea to pick a theme for each room when staging. For instance, a nook in the living room could become a small home office with a computer desk and chair.
Hire a professional photographer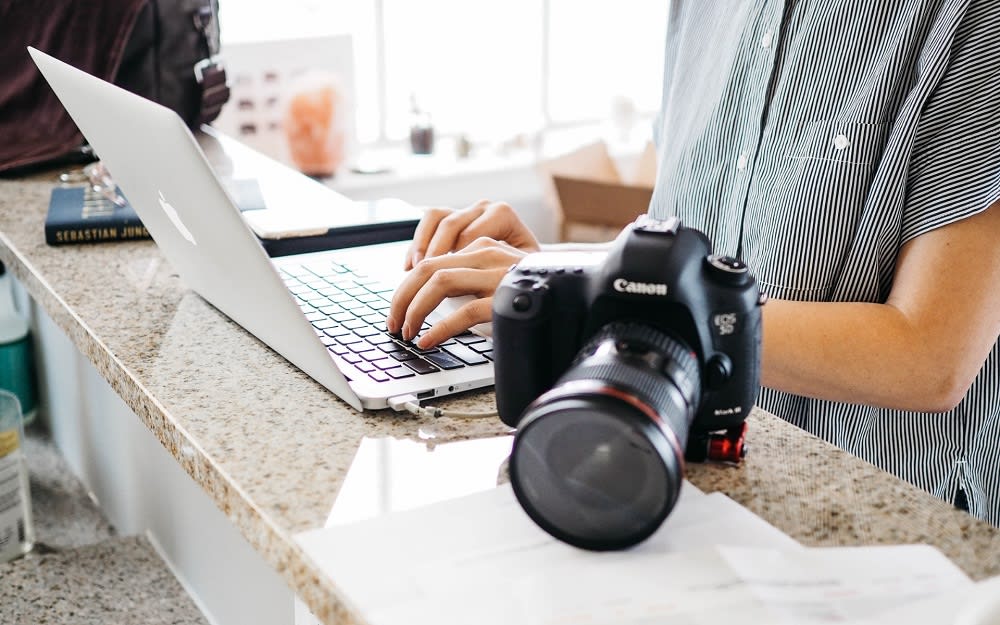 Photo courtesy of Unsplash
According to
the National Association of Realtors
, nearly 97 percent of home buyers used the internet to look at houses during the home-buying process in 2021. In today's day and age, with the prevalence of Instagram and other photo-sharing sites, pictures are truly worth a thousand words.
Since potential buyers will judge your house by the photos posted on the listing site, you want your pictures to really shine. This can truly only be achieved by hiring a professional photographer. Pro photographers know the right angles to capture your house and in what lighting as well. With the increased interest your photos will bring, it'll more than make up for the price of the photographer.
Don't make unnecessary upgrades
Of all the home selling tips for the Tamarack real estate market, this one is often the most misunderstood. While you do want to make small updates on your home, such as fixing any leaky faucets and replacing door handles, you do not want to make large, unnecessary upgrades. In the grand scheme of things, these expensive improvements rarely, if ever, pay off in the end. You will not only be eating into your potential profit margin, but you'll also be wasting valuable time on the market. Let the buyer decide if they want to put in a swimming pool or not.
Review all potential offers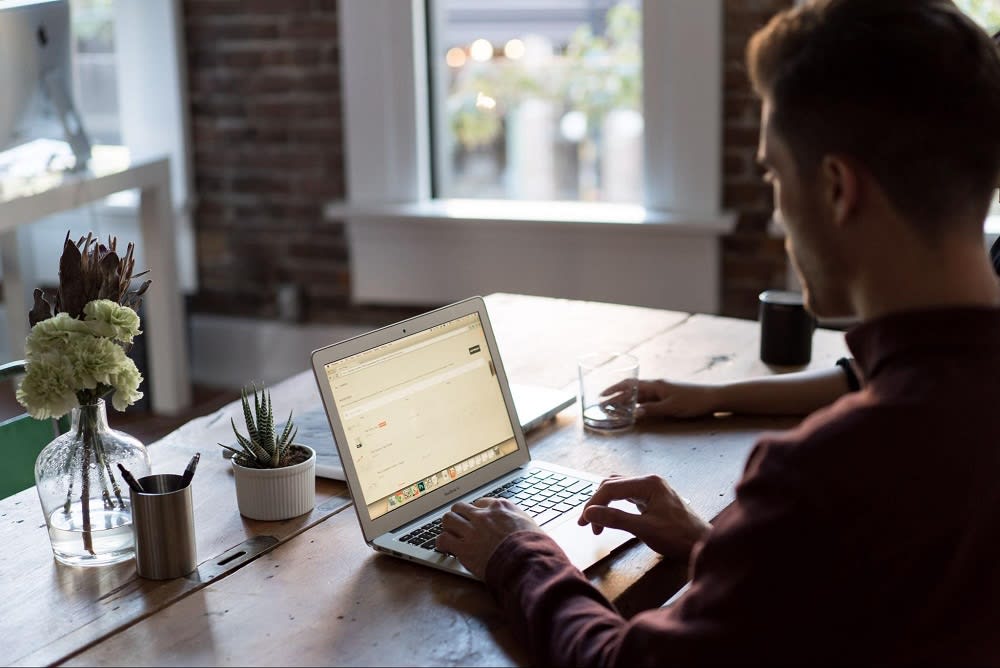 Photo courtesy of Unsplash
Once your house hits the market and offers start rolling in, you will have three choices to make: you can either accept the offer, make a counteroffer, or reject it outright.
Essentially, a counteroffer is a negotiation on the original offer's terms and price. According to
Investopedia
, counteroffers should be negotiated in writing and delivered in a short timeframe (48 hours or less). Once the buyer receives your counteroffer, they can respond by either accepting it, making another counteroffer, or rejecting it.
If you receive multiple offers, you may be tempted to simply choose the highest one; however, there are other things to consider as well. For example, consider the form of payment (cash payments are always better), the amount of the down payment, the type of financing, and any contingencies. Your real estate agent can help you review offers and choose the best one possible.
Enlist the help of a Tamarack Realty agent
In truth, you don't need a real estate agent to sell a house; however, trying to conduct the sale on your own will likely lead to headaches, problems, and lower profits. You need an experienced agent knowledgeable about the local Tamarack real estate market. Your realtor will not only ensure you follow the proper home selling procedure, but they will also help ensure you get top-dollar for the sale. If you're ready to put your house for sale in Tamarack Resort, contact Dawn Beckman of
Tamarack Realty
today. With more than 20 years of experience in real estate,
Dawn
has what it takes to get your home seen and sold.
*Header photo courtesy of Shutterstock