Investing in luxury real estate is a smart way of protecting your financial future. Real estate in general is one of the only constant assets that continuously results in the highest return on investment. Going even further, the potential profits from luxury properties are even higher. However, that is not a guarantee. Before you buy luxury homes in an attempt to flip a profit, there are a few things you should consider beforehand.
Tamarack Resort
is an idyllic, four-season ski resort town in the Idaho mountains in Valley County. Given its prime location and proximity to nearby bustling cities, such as Boise, Tamarack attracts thousands upon thousands of visitors each year. In fact, former President George W. Bush's trip to the city back in 2005 brought national exposure to the area, resulting in even more interest in the town. With prices currently on a path of upwards trajectory, now is a great time to invest in Tamarack Resort real estate.
If you're ready to invest in luxury real estate, here are the top five things to look for when touring properties.
1. Location is key
A property's location is one of the most important things to consider when investing in luxury real estate. More than anything, you want to find a property located in a desirable area; otherwise, it is unlikely to retain its value. Be on the lookout for houses or condos in neighborhoods close to restaurants, activities, shopping, and other desirable amenities. Investing in real estate in a prime location will almost guarantee a return on investment over time.
Valley County
is broken up into three separate cities, which include Cascade, Donnelly, and McCall. Cascade is located on the southeast shore of Lake Cascade, while McCall is situated on the southern shore of Payette Lake. While both of these cities offer luxury homes, Donnelly real estate is the closest city to Tamarack Resort, which is located across the reservoir to the southwest, making it a prime location for investing.
2. Pay attention to quality construction
If you're looking to buy luxury homes, you need to keep an eye out for well-built properties. A home is only as good as its quality of construction. The better built it is, the more likely it is to retrain its value over time. Make sure you inspect every inch of a potential property before completing the sale. You will also want to enlist the help of an experienced home inspector once you get to the home inspection phase.
Quality construction could mean a number of things to different people; however, it essentially boils down to the types of materials used to build the house and the craftsmanship of the actual work. Since Tamarack is a four-season resort town, buildings in the area must stand up to the changing seasons, which include snow and ice in the winter and plenty of sunshine in the summer.
3. Amenities and upgrades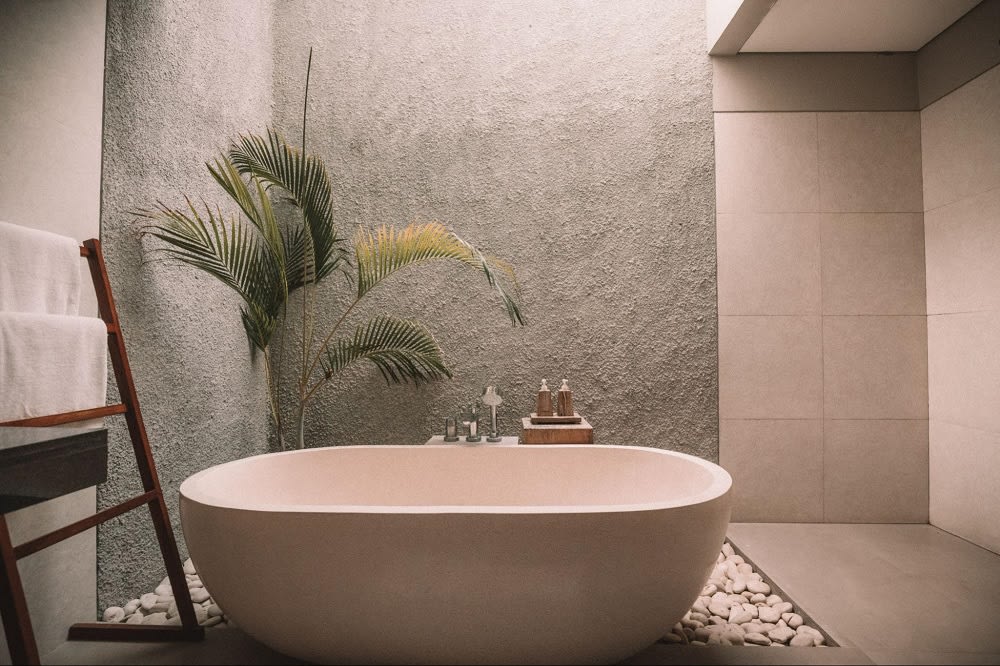 Photo courtesy of Unsplash
Luxury real estate conjures up visions of opulence and comfort, which is exactly what you should be on the lookout for when touring properties. The more amenities a particular home offers, the more valuable it is, and the fewer upgrades you'll need to make. According to
USA Today
, amenities can encompass a number of different things, but here are a few of the most common.
A spa-like bathroom is one of the most sought-after luxury upgrades in today's Tamarack real estate market. This type of bathroom usually includes a steam shower, a freestanding soaking tub, and a bidet. You can go even further with it, however, by adding heated floors, anti-fog mirrors, or even warming racks for towels.
A wine cellar or tasting room is another common amenity in today's luxury homes. While wine cellars usually just incorporate plenty of bottle racks to store wine, tasting rooms typically go one step further by offering comfortable seating for guests to sit and share the bottle.
Technology in the home is more common than ever in today's market. Smart homes feature numerous devices that can all be controlled from a smartphone or tablet. Everything from thermostats to home lighting to even door locks can be upgraded with this type of technology. With the prevalence of Amazon Alexa or Google Hub, most luxury home buyers are looking for ease of technology in their everyday lives.
4. Research the local market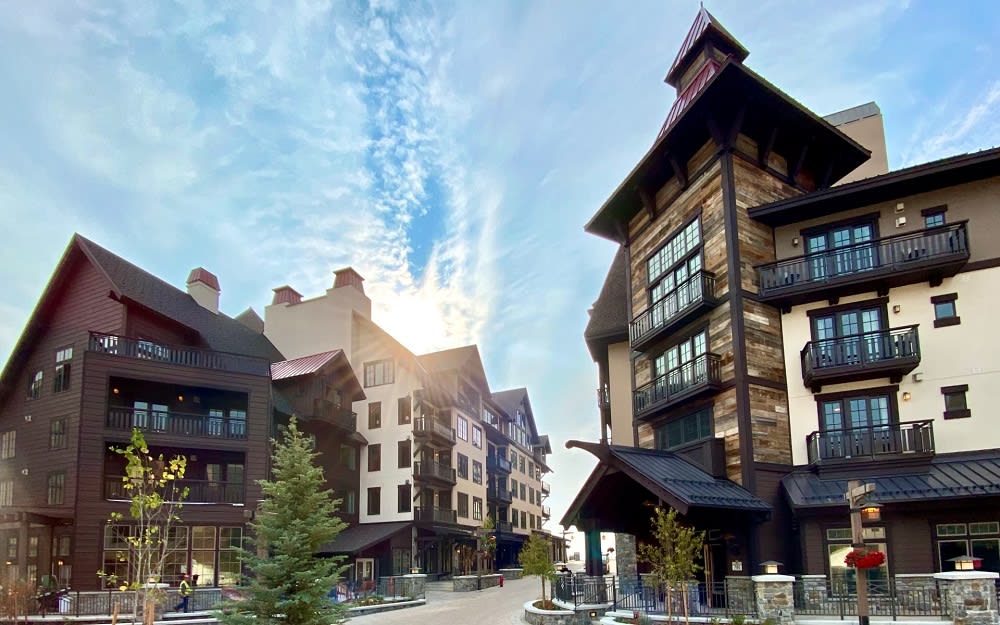 Photo courtesy of Tamarack Realty
Researching the local market is more than likely one of the first things you'll want to do before deciding on an area to invest in property.
RoofStock
advises paying attention to trends in the market, such as the listing and selling prices of houses, the number of days properties sit on the market, and the type of market itself. Your real estate agent will be a valuable resource, as they can advise you on the current state of the market and how your property is likely to perform over time.
Tamarack real estate is very limited in the number of properties available in the area. Sitting on around 3,600 acres of land, the Resort Master Plan is permitted for just
2,043 dwelling units
, which includes townhomes, single-family properties, condominiums, and hotels. Because of this, inventory in the area is fierce and competitive.
5. Find a seasoned Tamarack real estate agent
When investing in luxury real estate, you want to ensure you receive as much of a return on investment as possible. The only way to really guarantee that is by enlisting the help of a seasoned luxury real estate agent. Your agent will know exactly what to be on the lookout for and what you should invest in. With their knowledge of the local market and surrounding area, they know which locations are the best and worth your time.
If you're ready to buy luxury homes and build your portfolio of investments, then contact the experienced real estate team of
Tamarack Realty
today. This is a
team
of experts on the Tamarack Resort real estate market, and they are well-versed in all the features and amenities of luxury homes in Idaho. Let them be your guide to this incredible area; get started today!
*Header photo courtesy of Shutterstock