Los Angeles has always been a destination for travelers from all over the globe. It's certainly understandable — after all, LA has a lot of good things to offer, but it also has traffic, crowds, and smog. With its beautiful mountain vistas and inviting Idaho mountain resorts, many travelers are discovering that the mountains of Idaho are a far more pleasant destination. This article will explore five reasons you should ditch the Los Angeles crowds and explore the Idaho mountains, like ski resorts near Boise, Idaho.
Reason #1 Pristine natural beauty
The mountains in Idaho are positively breathtaking! In the mornings, the sun rises between snow-capped peaks and cascades into the valleys below. The only sounds are the birds chirping, tree leaves rustling in the breeze, and gurgling mountain streams. Nestled in the hills and valleys are thousands of glistening lakes. And encompassing this majestic landscape are nearly five million acres of pristine, awe-inspiring wilderness. This tranquil and sublime masterpiece of natural beauty stands in stark contrast to the wall-to-wall houses, towering skyscrapers, and noise you'll find in LA.
Reason #2 Four incredible seasons
Winter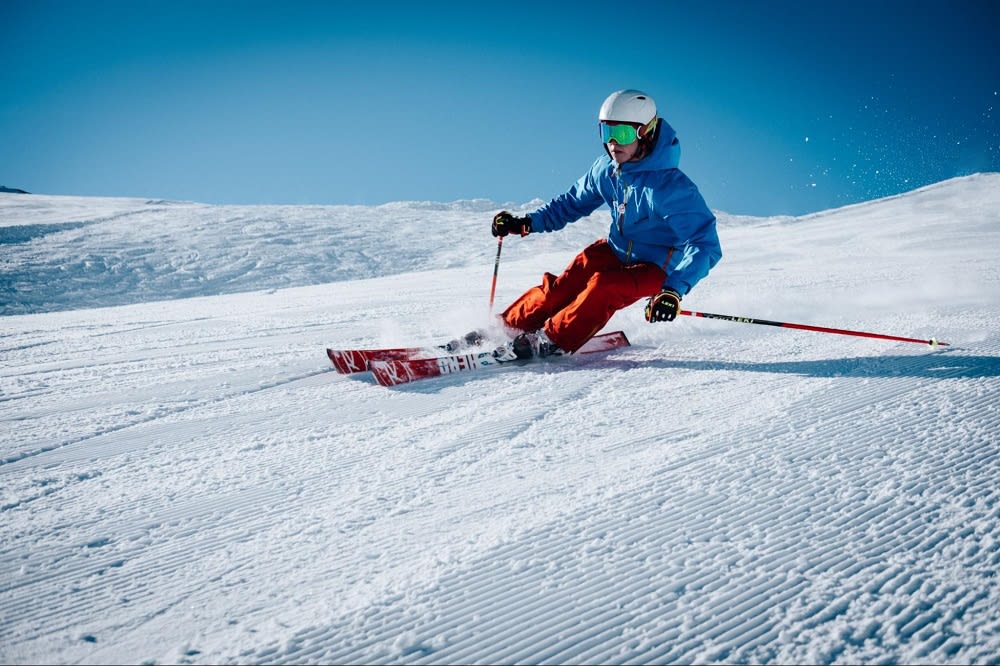 Photo courtesy of Unsplash

The mountains of Idaho also treat visitors to four fabulous seasons. If you enjoy snow and winter activities, the best months to visit the mountains of Idaho are November through February, when the ski resorts are buzzing with activity. The average daytime temperatures during these months are under 47 F, and the region experiences regular snowfall amounting to around 15 - 20 inches per year. The mountains are almost always draped in a beautiful coat of white during this time, making for picturesque wintery landscapes.
Spring
The spring thaw begins in late March or early April as temperatures climb into the 40s and 50s. As snowfall melts, the rivers thunder with crashing rapids, and beautiful migratory birds gather around glassy lakes. Nature lovers and wildlife enthusiasts enjoy visiting Idaho mountain resorts at this time of the year as wildflowers and animals emerge from the restfulness of winter to prepare for the warm seasons ahead.
Summer
Summers in Idaho can be somewhat hot and dry, but in the higher elevations of the mountains, the temperatures are far less oppressive, especially in the evenings. For this reason, many visitors escape the heat and humidity of Los Angeles to the more comfortable temperatures found at Idaho mountain resorts.
Fall
Fall is glorious in the mountains of Idaho, as it bursts with the bright hues of autumn. The rugged snow-capped mountains create a rugged backdrop for the colorful foliage and lush green valleys. Like spring, fall is also a wonderful season for visitors that enjoy nature and wildlife, as once again, the migratory birds stop by for a visit before moving on to their winter homes.
Reason #3 The Idaho mountains are great for recreation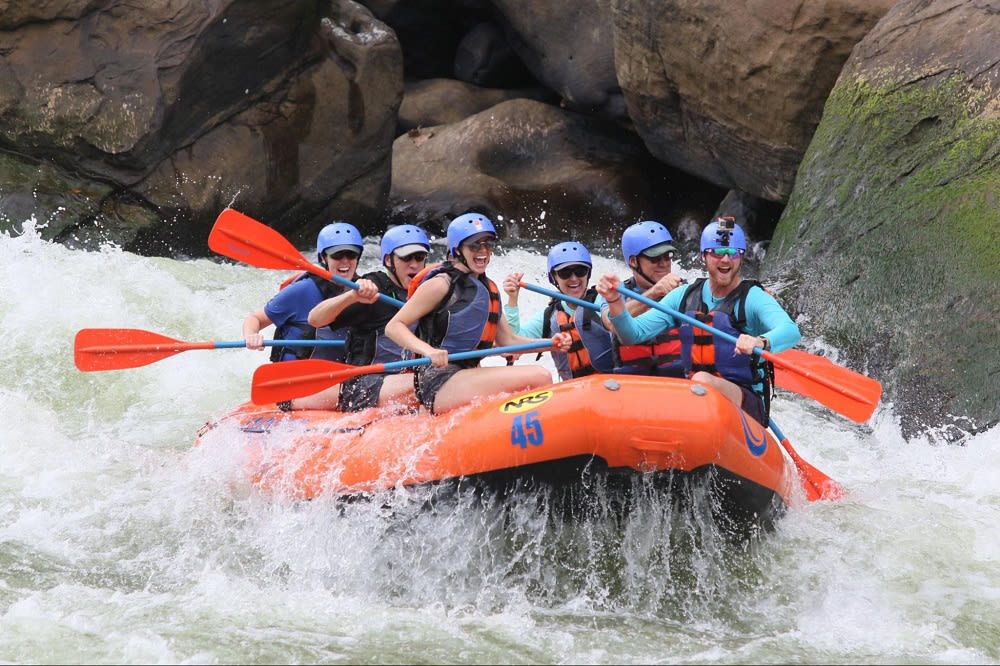 Photo courtesy of Unsplash
While experiencing the seasons at Idaho mountain resorts may be a compelling reason to visit, it's what those seasons offer in terms of adventure and recreation that attracts folks to the area. Just name your outdoor activity, and the mountains of Idaho have it covered. With millions of acres of wilderness in the state, thousands of lakes, towering mountains, and over 3,000 miles of whitewater, there's something to do no matter the time of the year. With the spring thaw comes the best season for the unparalleled adrenaline rush of whitewater rafting. Spring is also perfect for nature hikes, bird watching, and visiting Yellowstone Park.
Spring, summer, and fall are all fantastic seasons for hiking, mountain biking, and mountain camping. Fishing is also excellent during the warmer months, with the best times being spring and fall. Summer is when the area's beautiful lakes become a hub of recreation, with visitors flocking to the shores to enjoy a dip in the refreshingly cool mountain water.
If you are looking for Boise, Idaho, skiing, winter is when powder hounds head to the hills of Idaho for some of the best skiing in the northwest. Fabulous resorts like
Sun Valley Ski Resort
,
Bogus Basin
, and
Tamarack
greet visitors from all over the country for world-class downhill skiing, snowboarding, cross-country skiing, and snowmobiling. In addition to winter recreation, many of these resorts offer golf, mountain biking, zip lines, and whitewater rafting trips for extra excitement and adventure.
Reason #4 The Idaho mountains have less traffic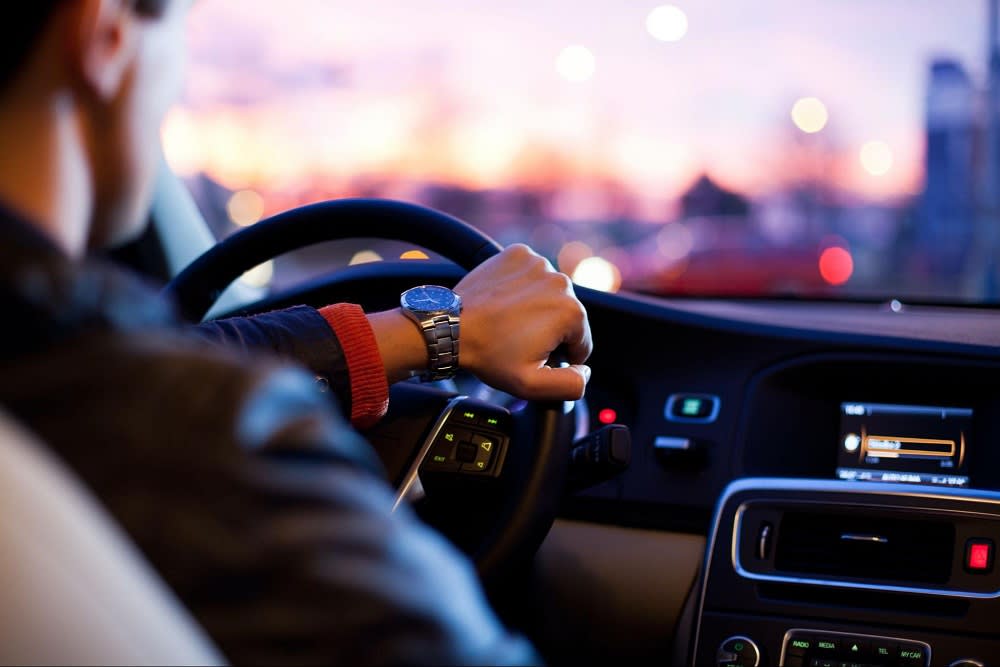 Photo courtesy of Unsplash

If you've ever spent time in LA, you know about the traffic. It's awful. Traveling even short distances can feel like forever. Six lanes jammed packed with bumper-to-bumper traffic, with everyone trying to get somewhere but no one getting anywhere. Just thinking about it induces stress. You won't find that, or anything even close to that, at Idaho mountain resorts. Occasionally, you may need to stop to let an elk cross the road or pull over to enjoy a breathtaking view, but that's about as bad as it gets. Most of the roads wind and twist through the mountains and beside rivers. Driving here is a treat for the senses.
Reason #5 The Idaho mountains feature many annual events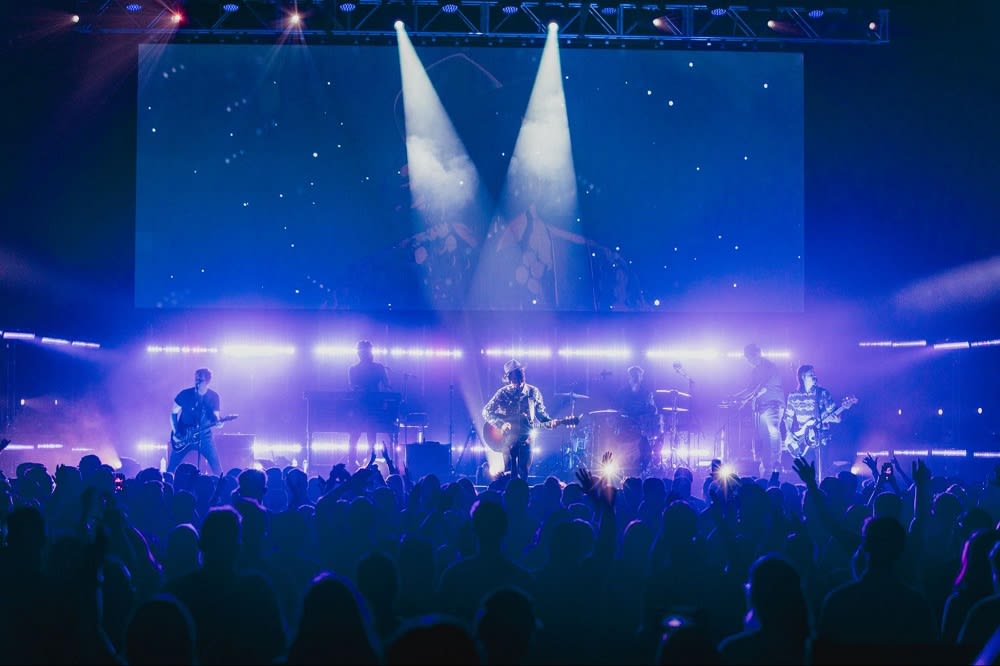 Photo courtesy of Unsplash
Regardless of when you visit the mountains of Idaho, there's bound to be something fun going on. The communities and towns tucked away in these mountains are welcoming and family-friendly, and the locals know how to have a good time. They enjoy attending festivals like the
Huckleberry Jam
, The Meadows Vally Days, and
The Sun Valley Jazz and Music Festival
. The
Trailing of the Sheep Festival
is one of the most unique and traditional autumn events. Many other events and celebrations are scheduled year-round, offering endless opportunities to enjoy amazing foods, music, and fun activities.
Why not live here?
It's almost a given that once you ditch the crowds and traffic of Los Angeles and explore the Idaho mountains, you will be smitten. When you realize that home prices and the cost of living in Idaho are substantially more affordable than in Los Angeles, you might be inspired to start looking at Tamarack properties or the Boise
real estate
market. When you need an expert real estate broker for excellent advice about moving to the area, contact
Tamarack Realty
. The team has all the expert knowledge on ski-in/ski-out communities and is well-equipped to help you find your new piece of paradise!

*Header photo courtesy of Shutterstock